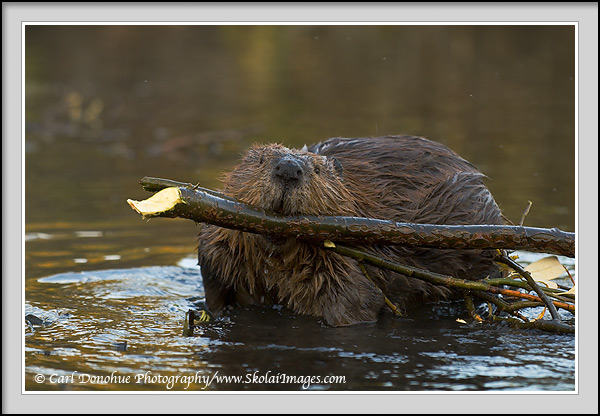 Hey Folks,
You undoubtedly heard the news; today's bling is Social Networking. You need to be on Facebook and you need to Tweet (loud and often). You need people to Digg your Flickrworld, you need to be Linked In, Hooked Up and Decked Out. You need to do this because you can't afford not to, because everyone else is doing it, and because if you want to get ahead in life, to succeed, you need to do what everyone else is doing. Right?
It's true, so I jumped right in. In the last few months I've opened the pages of Facebook and Tweeted my first Tweet, and just this week started a Flickr photo account. Additionally, my guiding business, Expeditions Alaska, is now Linked In. Social networking, I've been instructed, is the key to my future success and now, after wrapping up a summer of hiking and backpacking in the mountains, I'm giving it a shot.
It's an interesting and somewhat challenging process. You don't need me to write about the ways in which successful folks engage this 'social networking', as this has been covered elsewhere far more effectively than I might manage. The topic here is the pervasive, engulfing nature of such sites as Twitter and Facebook, etc. According to their stats page Facebook has more than 300 million active users (irony of the term 'users' duly noted). Twitter is admittedly far behind in overall numbers but experiencing similarly rapid cancerous growth – some estimates put their account numbers now at over 15 million. Flickr has over 36 million members as of 6 months ago, though the site is still less than 5 years old. The numbers, staggering as they are, mushroom daily.
Perusing the pages of Facebook, I connected with a number of other photographers and photography fans, many of whom I've previously "known" over the years through mutual participation in various online nature photography forums. It seems to me that more and more people are now shifting their time from these smaller forums to larger sites like Facebook, etc, with the obvious aim of reaching a greater audience, and hence finding a wider market.
Facebook is also convenient, I suppose, not just for connections with the photographers I "follow" but also other pages and groups and discussions that I might be interested in. It's kinda like one-stop shopping.
Does this not sound more and more like the Wal-Mart of the web to anyone else? Check it out for yourself: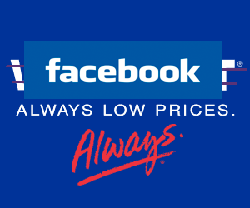 Isn't this kind of massive monopolization just another form of the corporate version of invasive species we see in the economic marketplace? They move in, take over everything in sight, bring the populace to rely completely on their service/s, and often drive smaller local industry into the ground (Starbucks, Barnes & Noble, Home Depot, for example). Perhaps the internet equivalent yields plummeting traffic numbers for smaller community-type forums and sites, while these larger omnipresent sites incessantly expand membership numbers, only further boosting their own marketability (and hence many other comparative advantages).
I suspect in the coming years, even maybe months, we'll see it become harder and harder for the smaller online communities, particularly in the various arts fields, such as photography, writing, music, video, etc, to maintain their support and viability. These types of disciplines definitely lend themselves to the online world (more so than, say, dentistry) so I assume they will be the folks most impacted.
I'm reasonably sure the arguments in support of social networking sound a lot like the arguments expressed by proponents of large transnational corporations, whom are unceasingly eroding communities. And I'm more than sure they're equally bogus.
It would seem to me that the size and scale of something like facebook will gradually embed a form of dependency into itself – as artists build a fanbase and larger support list on their facebook page, they potentially become more and more dependent on that service, making it ever more difficult and more costly to remove themselves from it (as noted above, Facebook does call their members "users", right?).
A number of photographers/writers have well over 50 000 followers on Twitter, for example, and many artists on Facebook have maxed-out their friend-card at the facebook limit of 5000.  For any business, this is an important base of readers and target audience. For an artist, it could be critical.
Note: – What kind of organization would limit the number of 'friends' you're allowed while simultaneously aiming to infinitely expand their own membership, that is, 'friend', list? What kind of organization would place a limit on the number of friends you can have, period?
In the natural marketplace, as opposed to the economic one, diversity is strength; biodiversity seems to be more stable and enduring than monoculture. It's also a more productive bed of creativity, more rewarding to experience, and inestimably cooler. The individual becomes important, not the conglomerate.
That said, I think it's probably a good idea to not put too many eggs in this potentially devilish basket – so I will continue to invest some time in the people, places and sites that have been so helpful to me over the years. I'll continue to visit my friends' blogs and websites (see under 'Cool Folks' in the sidebar), and I'll continue to go for coffee at the local Kaladi Brothers, buy books from Title Wave and shop for outdoor gear at AMH. Walmart seems to do just fine without me.
Cheers
Carl
PS – so what's up with the photo of a beaver at the top of the page? Well, I've been busy. 🙂
PPS – By the way, you may want to become a Skolai Images Fan on Facebook or Follow me on Twitter. And  My Flickr page is here. ReTweet this post below if you're so inclined.