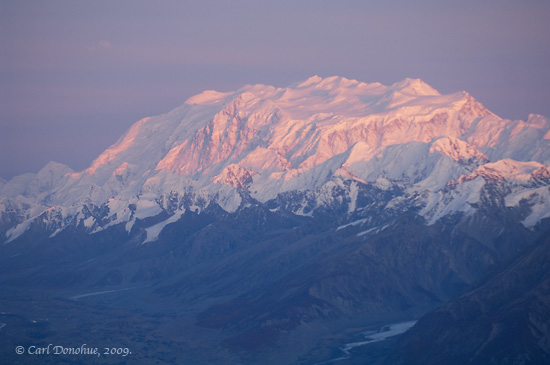 Hey Folks,
Here's another in the long line of 'Name That Mountain' posts. I'll give you a hint; it's huge. Really, really, really big. Bigger than Mt. Blackburn. Bigger than Mt Foraker. Bigger than Mt St. Elias. Quite a massif. The mountain is NOT in Wrangell-St. Elias National Park, but the photo was taken from inside Wrangell-St. Elias National Park.
I'll be gone as of today (friday, the 18th), and will be back in October. I'll post more about that trip later .. check back in a week or so for a scheduled post that's a mustelid .. way cool.
After that, well, we'll see what the next 2 weeks brings.
Cheers
Carl