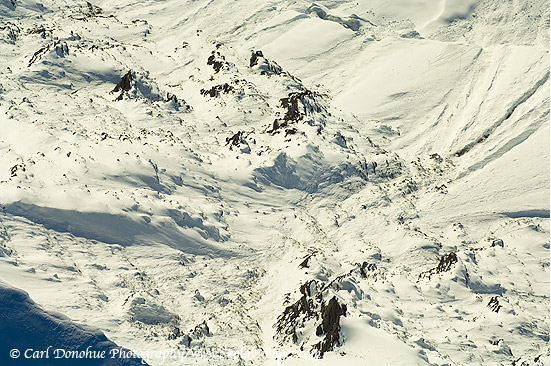 Hey Folks,
Have you ever thought about climbing the 2nd highest mountain in the US, the 2nd highest mountain in Canada, the 3rd highest mountain in North America, the mountain with the greatest vertical relief of any mountain in the world so you can ski from top to bottom? From 18 008′ to the sea? If so, this movie's for you. Mount St. Elias. 2 Austrian mountaineers and an American freeski mountaineer set out to run the "ultimate vertical descent" – 18 000 of skiing from the summit of Mount St. Elias to the sea, to Icy Bay. Pretty amazing stuff to watch, I can't begin to imagine what that kind of endeavor must be like.
"If you want to achieve something great, you have to risk more than usual – that's the way it is." — (Axel Naglich)
Define "more than usual"???I suppose he means everything, life limb and expensive, shiny gear. Watching these people ski sheer verticals walls of ice, hop crevasses and race falling snow down a mountainside made me realize I really need to work on my turns. Watching American Jon Jonston get halfway down the beyond steep wall of the Haydon Col and lose a binding on his ski nearly lost me. I mean, I've done some silly stuff in my time, even risked "more than usual", but these guys are from another planet. Planet insane, perhaps.
(speaking of the mountain) .. "well, if he wants to take you, he'll take you." – Axel Naglich.
True, true, true. Storms roll in on Mount St. Elias perhaps more quickly than anywhere else. The warmer air over the Pacific Ocean hits the shore, and within a few miles is pushed up over the St. Elias mountain range (the highest coastal mountain range in the world). Within 10 miles of the coast the air is squeezed up over Mount St. Elias' 18 008′ summit; it's no wonder this area is home to the largest non-polar icefield in the world, and the Malaspina Glacier (a glacier larger than Rhode Island). Snow dumps here are measured in the dozens of feet; the crew on this expedition literally dig for their lives to avoid being trapped in a snow storm that lasts 3 days, hurtling 90 mile per hour winds across the mountain.
The drama though, is not the near-death climber on a mountain story – it's watching these folks ski what is unquestionably one of the great mountains of the world – Mount St. Elias. Absolutely breathtaking; and I don't mean "breathtaking" like  a colorful  sunset might be – I mean "breathtaking" like your heart leaps so forcefully into your mouth breathing isn't an option.
Superbly filmed, on the big screen the movie is a gem. It's directed by Gerald Salmina and I highly recommend it. Check it out.
I'll post a few more photos of the St. Elias Mountains this week.
Cheers
Carl