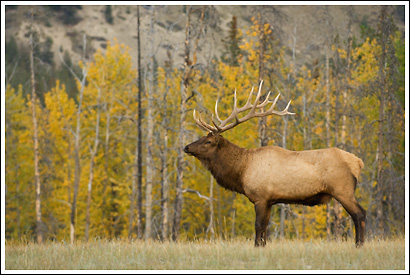 Hey Folks
I didn't get to post anything yesterday, because we didn't get anywhere that had wi-fi. So today I'll make up for that by uploading 2 posts, the first one I had intended to upload yesterday but didn't get a chance. This one is fresh out of the box.
Now we're in the Canmore area, just south of Banff. Today I took my parents up to Lake Louise, Moraine Lake, and also drove the Minnewanka Loop, a sweet drive. The weather wasn't the best, but could've been worse. Moraine Lake is a treat in any weather, so that was fun. Lake Louise is, in my opinion, really hard to enjoy unless you have the time to walk up the trail and leave the pandemonium of the Lodge and crowds behind. Even my poor old dad noted the irony of one of the signs standing by the lake's edge that wrote about how sensitive the environment in the area is, and how careful everyone must be to protect it, as we stand in front on a ridiculously over-sized hotel and accompanying accessories, a large parking lot, walkways going every which way more development than any other similar locale in the northern Rockies. Lake Louise is definitely a beautiful place, but I don't have much time for it, due to the excessive development in the area. Moraine Lake has a lodge and a parking lot, but it's far less obtrusive.
One of the disadvantages of traveling with my parents is having to tolerate, best I can, my dad's miserable sense of humor. He really does try, God bless him, but he's just not very funny. The trip runs nicer when he's quiet (rarely, unless he's sleeping (which means snoring) or mum's just told him to 'shut up, Neil". I get a few moments of relaxing quiet time to myself after they've gone to bed – it's nice to wind the day down after they've gone to bed, I put on the iPod and listen to a few tunes, read a little, work on some images and write a few lines, then hit the hay.
Tomorrow, my mother is going in to the town of Banff – a mistake, I fear. Banff is a tourist trap, and, being tourists, both of my parents may well become trapped. My mothers mission is to get her nails done. I did mine this afternoon, whilst driving down the highway, listening to Bob Marley. Nice job, too!
If it's clear in the morning, I may try to get some early morning photography done. It's a tough gig to do that traveling with my parents, because they aren't too into the cold mornings. I wonder how they'll enjoy looking for elk on the high Rockies plateau in Yellowstone in the pre-dawn frost. 🙂 We should be in the jelly-stone early October.
Cheers
Carl
PS – I didn't have any images from yesterday's trip processed yet, so I posted this awesome bull from Jasper. At 7×7, he's an impressive mature bull, and I am thankful for the opportunity to see and photograph him. More bull elk photos.